The West Bank Shred Wagon
SkatePal
2016
An initiative for
SkatePal
, in which I took the 'meals on wheels' concept to a whole new level...
I built a food-cart, coded a website, partnered with a chef, mashed a mountain of chickpeas into hummus, then pushed lunchboxes around Amsterdam's canals until my ankles bled.
130 lunchboxes later, we'd served delicious Palestinian mezze to the masses, raising over €1,200 for SkatePal's projects in the Palestinian West Bank.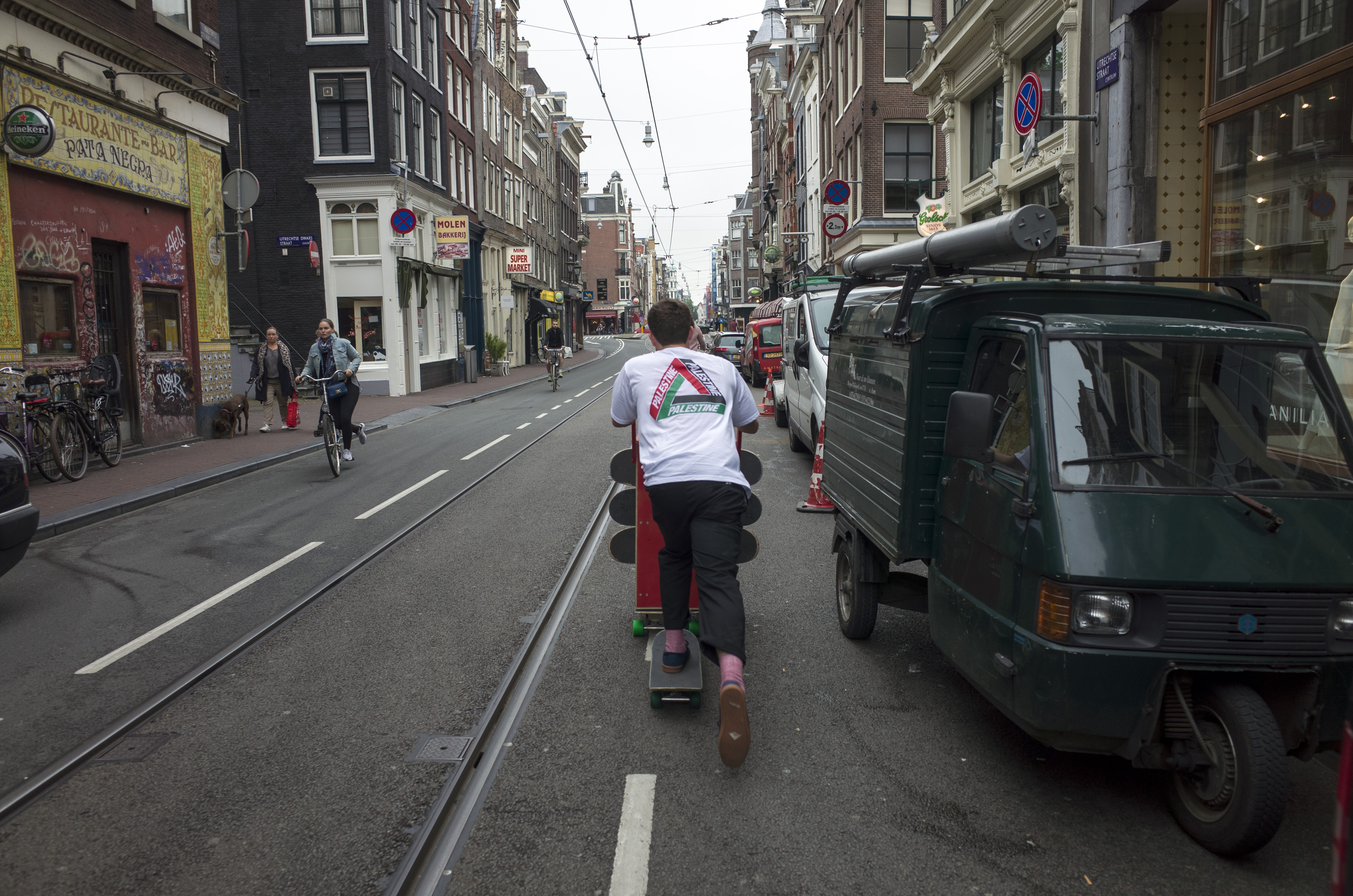 Credits
Concept & art direction: Tom Bird
DOP & edit: Greg Solenström
Grub: Omar Jowar, Jenna Fents, Tom Bird, Davi Janssen