Bigger Than A Wall
2017
Donald Trump's campaign for presidency unearthed some deeply divisive views, and his intentions to build a border wall between the US and Mexico whipped the media into a frenzy.

I thought, 'what if the people could build a wall too?'. A wall of unity. And what if we built it where Trump's us-and-them views were alive and kicking: under the hashtag #makeamericagreatagain.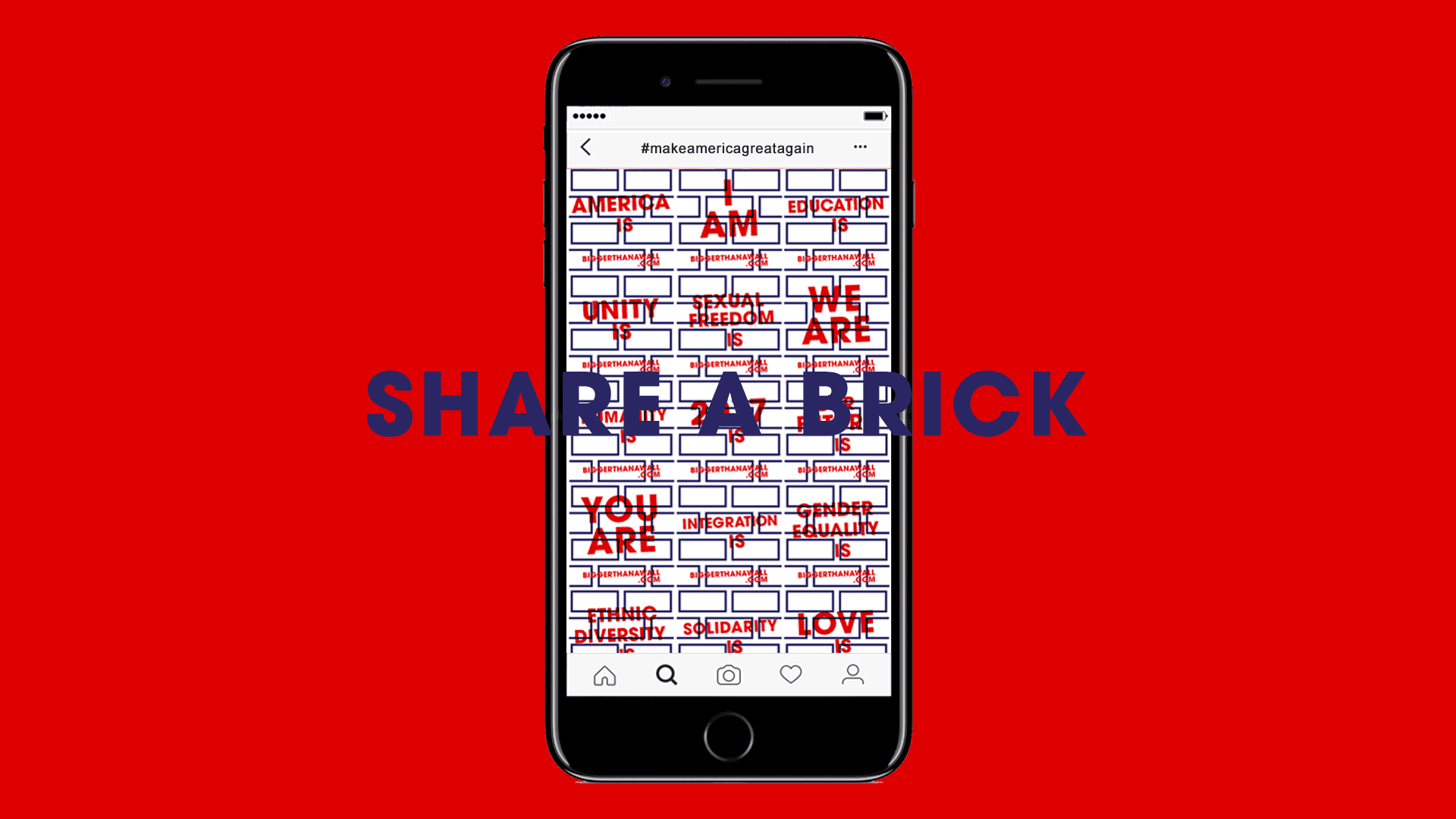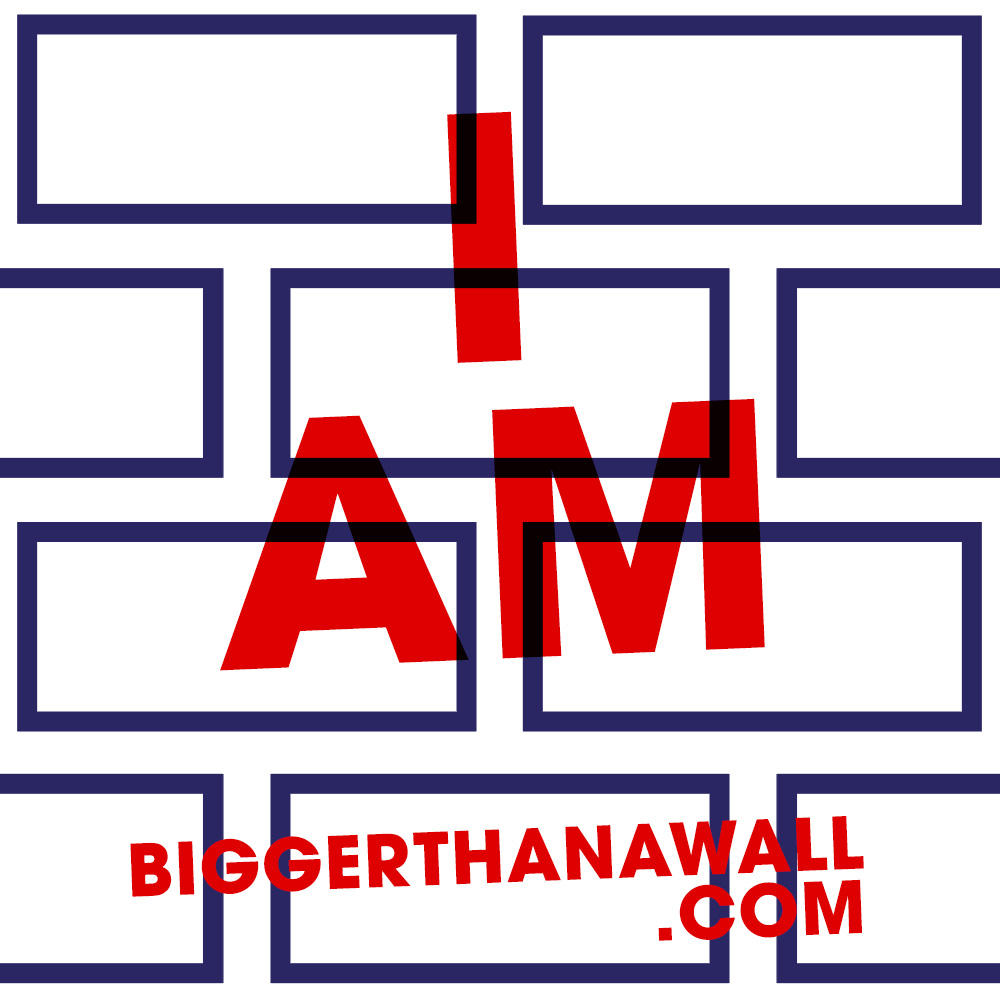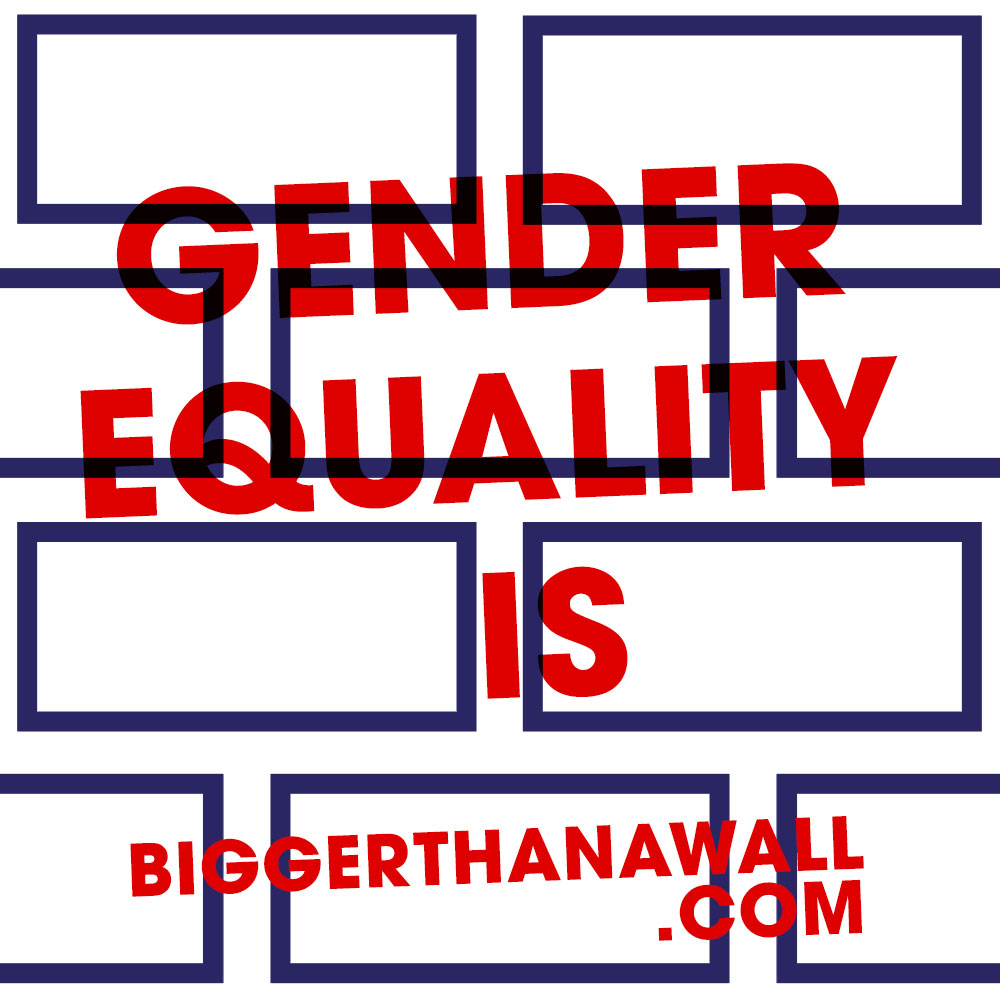 Did it succeed? Hell no.

The 1,692 people who posted a brick were no match for the flood of activity that Trump's inauguration day generated. But I still love the idea nonetheless.
Credits:
Concept & Design: Tom Bird
Strategy: Jakenna Gilbert, Jess Perri
Based in Amsterdam – Available worldwide ︎